Apfelstrudel is basically apple pie.
I anticipated some anxiety on the part of my friends and family on the issue of whether I'd be having a proper Thanksgiving (sometimes called
Erntedankfest
, or Harvest Thanks Party) here in Austria. To clarify matters like so much butter - I traveled on Thanksgiving to the village of Wieselburg,
home of the famous beer
(occasionally on special at the GCB in Providence). Here I met with an American friend from Brown and we cooked a reasonable authentic Thanksgiving dinner, with the following minor exceptions:
-Instead of apple pie, we had Apfelstrudel, which is more or less the same stuff in a different pie dish. The nutrional value, at least, is as lacking.
-Instead of cranberry sauce, we had cranberry marmalade. Although it looked gourmet, I still missed the gelled kind that proudly displays the ridges from the tin can.
-Instead of turkey, we had chicken. This particular substitution was unfortunate, but supposedly
eating chicken is more eco-friendly anyways
.
-Instead of A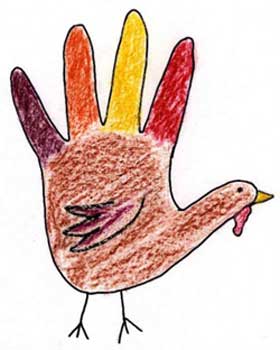 merican relatives, we ate with two Austrian adults, two New Englanders, and one girl from Northern Ireland. In such a mashed-up casserole of dialects, I found the Austrian easier to understand than the Irish.
I also celebrated the holiday in the classroom by teaching my students all about our beloved and peculiar institution. The one aspect they seemed most intersted in, oddly enough, was how to make a turkey out of construction paper by tracing your hand - a rite of passage for all American kindergarteners.